A career path as an electrician is as satisfying as it is marketable. Electricians have access to various job opportunities with a decent income.
These skilled trade professionals are always in demand. This is mainly because people continuously require installing and maintaining electrical systems.
According to the U.S. Bureau of Labor Statistics, employment opportunities for electricians will grow by 9% between 2020 and 2030. This number may be higher as the world embraces alternative power or clean energy such as wind and solar.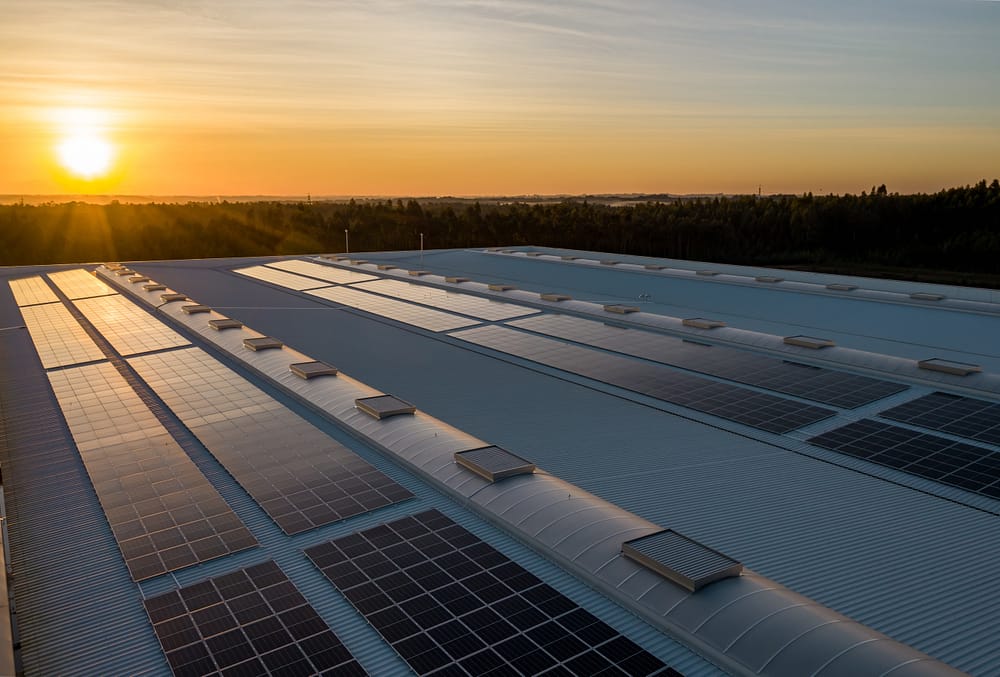 With such lucrative opportunities ahead, it's essential to plan for your career. Let's explore what the role involves, the skills required and how long it will take you to become a master electrician.
What Does a Master Electrician Do?
A master electrician earns the distinction after gaining practical experience for several years. Besides the age requirement, they also require a valid electrical license.
A master electrician can perform the duties of a licensed contractor, a supervisor or run a private business.
Electricians can install wiring and design and interpret blueprints and electrical plans. They can also service electrical appliances, replace breakers and install lighting fixtures.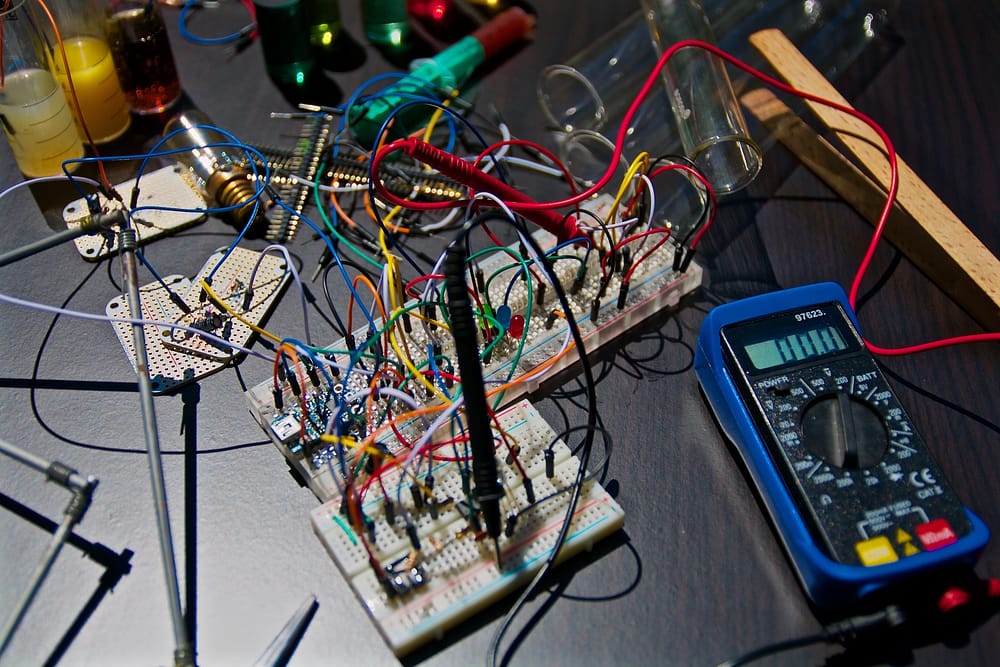 The primary duties and responsibilities include:
Offering consultation services for electrical works
Assigning responsibilities to apprentices and journeymen
Supervising subordinate team members, including training, evaluation, coaching and counseling
Optimizing team productivity
Planning for electrical installations
Troubleshooting electrical system failures and complex electrical equipment
Developing mechanical plans and blueprints
Ensuring energy efficiency
Negotiating and coordinating with suppliers
Applying for permits and ensuring electrical systems comply with the current building codes
Evaluating all processes and procedures to predict future requirements
What Skills Does a Master Electrician Need?
Master electricians often take supervisory roles in commercial, residential, agriculture or manufacturing industries.
They require a unique set of skills, including:
Standard electrical practices, common tools and equipment used in the electrical trade
Vast knowledge and understanding of the state's, county and national electrical safety codes
Understanding the safety regulations and procedures
Various electrical motors and controls
Interpreting or translating manuals, blueprints, diagrams and schematics
Master electricians also require soft skills to handle supervisory roles successfully. These skills include:
Problem-solving
Duty delegation
Leadership skills
Critical thinking
Teamwork and collaboration
How Long Does It Take to Become a Master Electrician?
In general, it takes about seven to 10 years of experience which is about 12,000 hours under the supervision of a master electrician to become one. Plus the passing of a master electrician's exam.
Your career path to a master electrician starts by being an apprentice then becoming a journeyman electrician. When apprenticing as an electrician, you'll need to attend 500 to 1000 classroom hours. 
Apprenticeships can run anywhere from four to five years. It's possible that time spent in a technical training program will count toward the hours required to finish your apprenticeship.
Apprenticeships normally need 2,000 hours of paid on-the-job training and education per year while learning the profession under the supervision of a master electrician.
Then once you pass the state competency examination, you can work as a journeyman electrician.
With a journeyman license, you'll need to complete 2,000 to 4,000 hours of practical experience or two years of full-time work.
Qualifying for the master electrician licensing exam requires passing the journeyman exam first. Before submitting your application, you must have at least one of these three requirements:
At least 2,000 hours of practical experience as a registered electrical apprentice
An electrical engineering degree from an accredited institution
A trade school or community college degree in electrical construction or a related field. You'll also need at least 8,000 hours of practical experience
Different states have different requirements for becoming a master electrician. You'll also need to pass an exam in some states to acquire the status.
In Texas, for instance, you need to work for two or more years as a journeyman electrician. You'll then sit for the Texas Master Electrician exam to get your master electrician license.
The master electrician exam evaluates your experience, skills, abilities and knowledge in:
Installation of electrical systems
Design, alteration and repair of these systems
Related tools and equipment
Relevant codes and regulations
The ability to supervise and instruct other electricians performing these activities
In some states, the training duration required as a journeyman is shorter. In Virginia, for example, you need to work for one year only.
You'll also find that some states or jurisdictions have various master electrician levels. Each level requires a different experience level. Like in Michigan, master electricians have other tiles:
Electrician Master Licensed – A (advanced)
Electrician Master Licensed – E (experienced)
Both levels have the license to acquire permits and manage all technical electrical work. However, you'll need an Electrician Master Licensed – A qualification to:
Review job performance by observing and assessing techniques
Instruct and train electricians
Supervise junior licensed electricians
Lead teams
It takes one year of working under the E classification to become eligible for the A classification.
Some states have no special master electrician license. However, anyone who wishes to perform contracting needs a contractor's license.
Other states have no license at the state level, but the local authorities often have licensing requirements. You may also need to go through a background check and have a good moral standing to get a license.
How to Become a Master Electrician
There are various ways to acquire training in the electrical trade. Some people prefer direct apprenticeships, while others join training programs in local institutions.
Direct apprenticeship seems like a shortcut to attaining the qualifications. However, attending classes will give you a competitive edge when applying for programs.
If you enter a training program via a high school trade program, you can get exempted from some rules. It would be best if you also were physically fit to ensure you can handle your duties. Some programs also require:
Passing a drug test
Reading, and
Algebra exam before admission
You can easily earn the distinction as a master electrician by following these steps:
Attain a High School Diploma or GED
The first step towards qualifying as a master electrician is graduating from high school or completing your GED. In some states, you may need to prove your proficiency in mathematics.
If you're still in high school, some subjects you can focus on to prepare for your electrician career include:
Mathematics
You'll need to calculate electrical currents, voltage requirements and wire lengths
Physics
Most physics courses in high school include electrical circuit theory
English
Since most work is hands-on, you'll need to have practical communication skills and the ability to write reports
Electronics
An introduction to the basics of soldering, electrical currents, and circuit boards
If you didn't complete your high school, you could enroll in online classes to earn your diploma. It only takes a few months, based on your schedule.
Enroll in a Trade School
You can start your career by joining a trade or technical school. During classes, qualified instructors teach you job safety procedures and electrical basics. For electricians, trade school takes about 48 weeks to complete.
You can also join electrical pre-apprenticeship programs for experience working with qualified instructors.
Attain a Bachelor's and Master's Degree in an Electrical Field
Qualifying for a license as a master electrician doesn't require you to have a college degree. However, having one minimizes the period required to earn the master electrician status.
You can choose to further your education by attaining a bachelor's and master's degree. The higher your qualifications, the lower the required experience for the same position.
For instance, with a bachelor's degree, you may require three and a half years of practical experience to fill a position. With a master's degree, you'll only need two years of experience.
You can major in related electrical fields such as:
Environmental engineering
Aerospace engineering
Computer engineering
Submit your Application for an Apprenticeship Status
Your training as an electrician starts with an apprenticeship. Qualified electricians will supervise your progress as you learn about basic electrical procedures.
You can enroll in apprenticeship programs facilitated by electrical contractors, associations, and unions. Such programs can run for about four or five years.
Apply for a Journeyman License
Once you attain between 8,000 to 10,000 hours of practical experience, you qualify to submit your application for journeyman status. According to the federal and state field regulations, you may have to pass a written and practice examination to acquire your license.
The exam evaluates your knowledge of:
Local laws and building codes
The National Electrical Code
Electrical safety
Electrical knowledge and theory
You'll then work under the supervision of a master electrician for two years.
Get a Master Electrician License
To become a licensed master electrician, you'll need to pass practical and written exams.
They test your skills in creating blueprints and handling complex systems and equipment.
You'll also need to present recommendation letters and references to show your good moral standing. You may also undergo a background check before getting your license.
Conclusion
Becoming a master electrician requires hard work and commitment. You'll need to learn various aspects and pass some exams before getting your license.
However, the journey becomes easier and more engaging with dedication and the right attitude.
Qualifying as a master electrician proves that you successfully demonstrated your skills. This comes with a significant pay rise and respect in your field.
Explore Construction Fanatics for more insights into the electrical field, craftsmanship, and all things construction.