When conducting business as a contractor in Georgia, it is fitting to first obtain the necessary papers to get your company license. The requirements and processes vary from state to state and most of the time can be less tedious if done carefully step by step.
So, how does a general contractor get their contractor license in Georgia? A contractor must first submit all required documents and fees, pass the exams needed and take out insurance for both general liability and workers' compensation. It's not an easy process, but with the help of this guide, we will walk you through the procedure and help you get a Georgia contractor license in no time!
Who Issues the General Contractor License?
The general contractor license in Georgia is issued by the Licensing Division of the Secretary of State's office by the State Licensing Board for Residential and General Contractors. The board is composed of seven members under the General Contractor Division who are appointed by the governor for five-year terms.
What Can a General Contractor Do?
A general contractor in Georgia performs contractor services for all private, commercial, industrial and public buildings and structures. They are engaged in contractor activities like electrical, plumbing, air systems, low voltage or utility contracting, among others. The general contractor may render their services by building new structures, rebuilding existing ones, creating contracts, bidding and proposing new projects.
General Contractor License Types
A general contractor in Georgia may operate either as an individual or as a qualifying agent.
Individual
This refers to a contractor who is applying for a license under their own name. Individuals engage in businesses as sole proprietors for both residential and commercial purposes. Financial and insurance documents must all be under the individual's name.
Qualifying Agents
A contractor who is affiliated by ownership or employment to a limited liability company (LLC) or corporation, with approving authority on all construction-related works and matters. Financial and insurance documents must all be under the business organization's name.
When applying for an individual general contractor license, keep in mind that work may be limited only to oneself and not on behalf of any organization even if you are the owner of the said business.
There are two types of general contractor licenses in Georgia:
General Contractor
A general contractor is a type of contractor that does an unlimited type of contractor activities as an individual or a qualifying agent. They can work on both residential and commercial properties without any amount or value restriction on the structures.
General Contractor Limited Tier
A general contractor limited tier is the same as the general contractor but with contract limitations of up to $500,000. These general contractors can also perform any type of activity on any type of property or structure if the value restriction is observed.
There is also a list of exceptions to licensure examinations for specific specialty general contractors. They fall on either specialty limited services or specialty traditional general contractors who are not required to hold a license when performing their specialty duties on buildings amounting to less than $2,500.
Education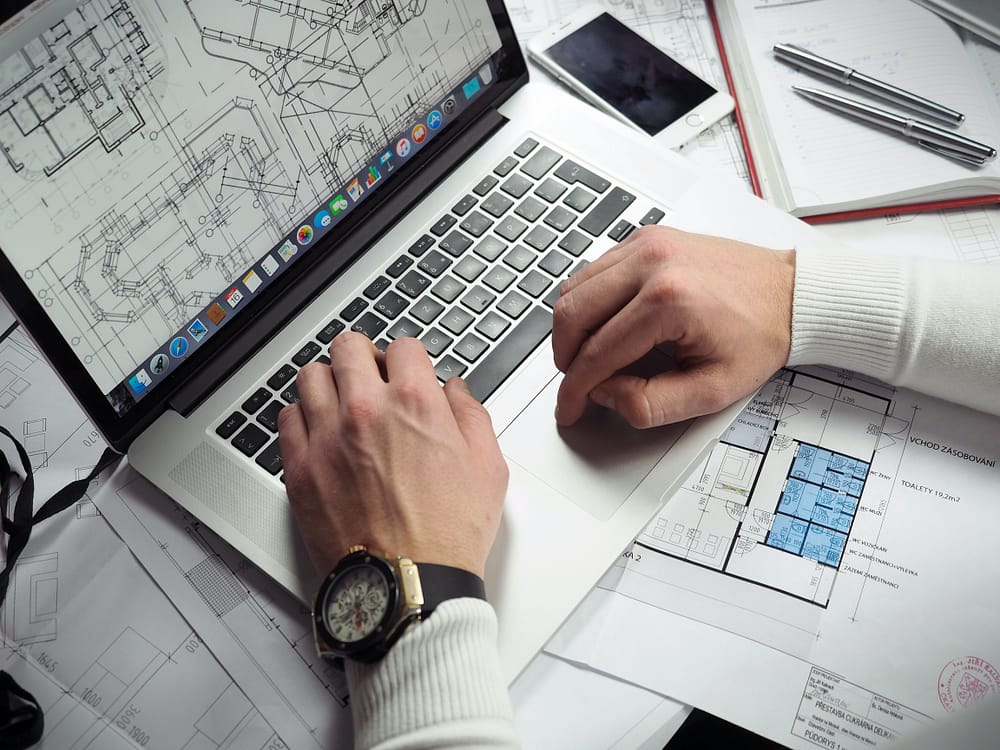 To become a general contractor in Georgia, you must be able to meet the required educational requirements:
A bachelor's degree from an accredited four-year educational institution with a proven one year of working experience as a general contractor
A combination of academic credits with a proven practical experience equivalent to a total of four years
A minimum of four years of experience working in the construction industry with a minimum of two years working as a general contractor.
Degree programs should be in the related general contractor field such as engineering, building construction, architecture, construction technology and construction management among others. An accredited educational institution may be a university, college, community college or junior college that offers related courses. An official transcript, diploma or certificate will be submitted for proof of educational attainment.
In support of the proven working experience, an applicant must submit at least one commercial project they are attending to with the role of a supervisor or overseer responsible for its general management. The project must have a completion date of five years within the date of application.
Getting Your License
Now that you have the experience and training, it's time to apply for a general contractor license.
General Contractor Exams
There are two examination requirements for individuals or qualifying agents to obtain a general contractor or general contractor limited tier license:
NASCLA or National Association of State Contractors Licensing Agencies-Accredited exam for commercial and general building contractors (330 minutes) and
Georgia business and law exam (120 minutes)
After 15 days from receipt of application documents, including the $200 examination application fee, the State Licensing Board notifies the contractor of the deficient requirements that must be submitted within the next 15 days. Incomplete applications will be disregarded after 60 days if no completion was made.
Once approved to take the exams, the Board will inform the applicant to contact the exam administrator, PSI Exams Online, to register for their general contractor exams. Exam approvals are valid one year from the date of notification.
Scheduling of tests may be done one day prior to the exam date while cancellation or rescheduling of the exam must be done two days before the exam date. The business and law exam cost $60 while the NASCLA amounts to $106. Both exams are open-book tests, taken onsite via computer, at six different locations all throughout the State of Georgia.
A contractor may be exempted to take the contractor's exam if they have:
Prior Approval (have obtained the same license before)
Reciprocity (have the same or equivalent license taken with examinations in Louisiana, Mississippi, North Carolina or Tennessee)
Reinstatement (already have a license that has lapsed)
If an applicant fails to pass the exams twice, they must wait for a 'cooling-off period' of one year before taking the third try. Reexamination fees of the same amount and the same PSI ruling still apply.
Fulfill Prerequisites
Other than the proof of education, training documents, and general contractor exam, the applicant must also submit the following documents:
Certificate of General Liability Insurance
Certificate of Workers' Compensation Insurance, if applicable
Financial documents supporting net worth
NASCLA transcripts, if already taken prior to Board approval
Affidavit of Citizenship or Immigration documents
Court documents along with a Letter of Explanation, if applicable
Financial Requirements
General contractors in Georgia are required to affirm a net worth of $150,000. For General contractors with a limited tier, a net worth of $25,000 is required with affirmation proof such as bank confirmation and other financial documents.
Credit & Criminal Background Checks
One of the other requirements that the applicant must submit is a criminal background check facilitated by the Georgia Crime Information Center and the Federal Bureau of Investigation (FBI). By submitting an application to the General Contractors Division, the applicant consents to a background check being done that includes a criminal record history check. For fingerprint records check determination, an applicant may be ruled satisfactory or unsatisfactory based on fingerprint-based national criminal history information made by the FBI.
No immediate disqualification will be made prior to the evaluation and assessment of criminal records if there are any. Criminal records only include criminal cases that have not yet lapsed the 10-year period from the time of conviction or completion of sentence. The contractor may still submit supporting documents including court documents and proof of completion to serve as supporting evidence.
Insurance Requirements
For a general contractor license and general contractor limited tier, the following insurance requirements are needed:
Proof or Certificate of General Liability Insurance amounting to a minimum of $500,000
A General Liability Insurance can be commercial (covering contractors for physical accidents, advertising injuries, and property damages while performing business activities) or professional (covering contractors from clients who feel wronged or harmed by professional instruction and advice).
Georgia Residential and General Contractors License Bond minimum of $25,000 from a private or local bond company
A license bond or surety bond is a legal contract between the contractor and the clients for them to deliver output promised according to the agreement. Otherwise, clients or homeowners have the right to ask for financial compensation or its equivalent.
Proof or Certificate of Workers' Compensation Insurance as required by Georgia Laws for businesses with 3 or more employees
An insurance for workers' compensation provides workers with their benefits like medical care, wages and death and disability compensation obtained while on the job. This type of insurance is mandated by law and differs from one state to another. For the state of Georgia, there is temporary or permanent, total or partial disability compensation, mileage reimbursement, death benefits, and funeral expense assistance.
Conclusion
Obtaining a general contractor license in Georgia involves submitting an application with field and education requirements, maintaining, and proving a specific net worth, taking exams, paying for a bond, workers' insurance, and general liability insurance. By complying with these requirements and obtaining a license, you can be sure you are scaling your business. A license equips you to charge more for your products and services.Interested in knowing more construction facts, tips and receiving how-to guides? Subscribe to our newsletter for the latest updates and trends and everything else you need to know about construction. Sign up here!