With Seattle being one of the fastest-growing cities in the US, it is no surprise that more and more people are choosing to live here. Whether you are a local or looking to experience Seattle's vibrant and developing neighborhood, you will find great comfort in what the city's real estate scene can offer you.
At Construction Fanatics, we recognize the contractors in Seattle for making the city a desirable place to live. Their years of delivering quality services and improving their craft allowed the people of Seattle to live, work, and play in comfort and keep up with the modern needs of every generation.
Hiring a professional team to build or renovate your dream home will not only be cost-efficient but will also ensure the quality and timely delivery of the project. Before finding the contractor for your project, you must first determine three factors; the scope of the work, your budget, and your target completion. Once these have been established, finding the best contractor for the job will be relatively simple. Here are some things that you need to consider before picking a contractor:
Is the contractor a legitimate company and operating legally?
Does the contractor have a licensed and experienced professional who will oversee the planning and execution phase of the project?
Does the company have documentation of its past projects with excellent and legitimate reviews from past clients?
Does the company have a good reputation in the construction industry?
Does the company offer a warranty and security during and after the completion of your project?
If you currently live in or looking to move to Seattle, we have found the top 10 general residential contractors in Seattle with the best and most reputable reviews on Google and Houzz. Check out the list below.
BOLT CONSTRUCTION, LLC
Ratings: 4.7 stars + 15 reviews on Houzz.

Bolt Construction, LLC is a family-owned construction company that offers general contracting and restoration services for people in the Greater Puget Sound Area. With more than two decades of experience as a licensed general contractor, the company has completed more than 200 projects in total and has built long-term relationships with its clients. They offer home renovation services and remodelings of specific rooms, such as the kitchen, basement, and bathrooms. They also build home additions and restore properties that were damaged by water and fire. The company also offers free project estimates for its prospective clients. Just tell them what you need and Bolt Construction, LLC will do it for you.
Phone number: 425-528-1421
Contact: Inquiry form
RITZMAN CONSTRUCTION, LLC
Ratings: 5 stars + 16 reviews on Houzz.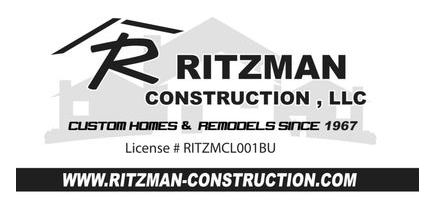 Ritzman Construction, LLC is a second-generation family-owned business with more than five decades of history in the Washington construction industry. The company was founded by Glen Ritzman in 1967 after he left his job as a carpenter. Since 1996, his son, Mike Ritzman, has taken over the business and continues to manage it with his wife, Cheryl. The company specializes in building custom homes and remodeling existing ones. According to its official website, Ritzman Construction, LLC offers a "rare blend of old-fashioned values with the experience, expertise, and knowledge necessary for today's complex building process". Coupled with an award-winning history and favorable testimonies from its previous clients, the company also takes pride in having excellent customer service.
Phone number: 253-851-0192
Contact: [email protected]
PROFORM BUILDS
Ratings: 4.9 stars + 33 reviews on Houzz.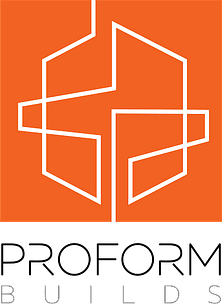 Since 2007, Proform Builds has established itself as one of Seattle's top general contracting companies. The company's founder, Joey Fentress, has more than two decades of experience building custom homes. His team is composed of professionals with years of experience designing and building homes. Proform specializes in new construction, remodeling, and improvements to residential homes. The company prides itself on its high standards and innovative materials and techniques. According to their website, they provide a "detailed estimate" that is more comprehensive than what other companies give, which helps their clients see the full picture of their dream project. Their success has been certified by a comprehensive work profile and website, as well as awards they have accumulated over the years. If you want to work with a great team that includes a furry friend named "Murphy", reach out to Proform Builds today.
Phone number: 253-851-0192
Contact: [email protected]
POTTER CONSTRUCTION INC.
Ratings: 4.9 stars + 49 reviews on Houzz.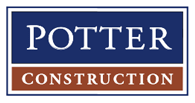 Potter Construction is a full-service remodeling company based in Greater Seattle and founded in 1979. The owner, Gary Potter, is a West Seattle native and has learned carpentry from his grandfather and friends before starting his business. Potter Construction offers design & build services that facilitate total integration from planning to execution. From their website, the company promises a "construction process that is as stress-free as possible, while delivering your remodel on time and budget". Apart from boasting an impressive portfolio, Potter Construction has amassed numerous awards over the years, thus, making them a trustworthy contractor for your projects.
Phone number: 206-935-9696
Contact: Inquiry from
MCADAMS REMODELING & DESIGN
Ratings: 5 stars + 35 reviews on Houzz.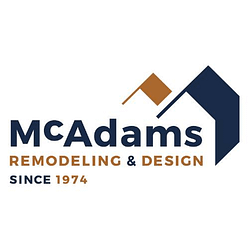 McAdams Remodeling & Design is a general contractor with more than 40 years of experience working on projects in the Seattle area. According to its official website, the company was founded by Len McAdams in 1974 after graduating from the University of Washington with a bachelor's degree in Construction Management program. The company specializes in design-build projects ranging from remodels and house additions to bathroom and kitchen renovations. McAdams Remodeling & Design is home to the "limited 10-year Peace of Mind Warranty" which not only sets them apart from other contractors but also guarantees their clients quality workmanship and top-notch customer service. They also offer a complimentary consultation for prospective clients should you be interested to reach out to them today.
Phone number: 425-822-6555
Contact: [email protected]
CHAPMAN CONSTRUCTION, LLC
Ratings: 5 stars + 21 reviews on Houzz.

Chapman Construction is a design-build general contractor serving the greater Seattle area for over 15 years. The company specializes in projects like luxury spaces, kitchens & baths, home theaters, home gyms, and larger-scale remodels. The company's motto is "Love Your Home" which is supported by its commitment to sustainable building practices and to delivering durable projects. Chapman Construction's incredible portfolio on their website is a testament to how they have established a reputation for quality and integrity with their clients. While luxury is the company's brand, it is amenable to working with its clients to tackle a collaborative approach to achieving unique designs and architectural components for their projects.
Phone number: 206-202-1869
Contact: [email protected]
ARMADA DESIGN & BUILD
Ratings: 4.7 stars + 20 reviews on Houzz.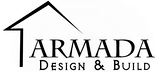 Armada Design & Build is a full-service residential construction company serving the Bellevue and Greater Seattle region since its establishment in 2011. The company specializes in kitchen and bathroom remodels, new construction, home additions, and other contractor services. While they may seem like a relatively new contractor, their numerous accolades and incredible portfolio prove they can deliver high-quality projects. Armada has a showroom in Bellevue where you can see a plethora of design options for your dream home, and they also offer free consultations for prospective clients.
Phone number: 425-558-9400
Contact: Inquiry form
THE ALHADEFF GROUP
Ratings: 4.7 stars + 24 on Houzz.

The Alhadeff Group is a full-service general contracting firm based in Seattle. It was formed in 2006 by Sam Alhadeff, a graduate of the University of Washington with a Bachelor of Science degree in Construction Management. The company specializes in new construction, home additions, and large-scale residential remodels. Apart from general residential construction, The Alhadeff Group also offers customized interior designing services depending on the clients' requests. The company also boasts a high-end portfolio of past projects along with several awards and recognitions it has received over the years. The Alhadeff Group was also recently ranked as one of the Top 15 Best Kitchen Contractors in Seattle by Home Builder Digest. If you are looking to build your dream kitchen or your dream house, you may reach out to them via their contact information below.
Phone number: 206-450-7433
Contact: [email protected]
HANDYMAN RESCUE TEAM
Ratings: 5 stars + 21 reviews on Houzz.

If you are a homeowner in Seattle looking for a trusted contractor to undertake repair and renovation works to your house, the Handyman Rescue Team is one of the best places to call. This company specializes in home and office repair, renovation, and remodeling. Their portfolio mainly consists of interior & exterior painting works, bathroom remodeling, home installations, and outdoor additions such as decks. Handyman Rescue Team offers a "Lifetime Workmanship Guarantee" and a fully-vetted team of people and contractors to work on your project. With their favorable client testimonies and accolades, you can ensure you will get the service you ask for from them.
Phone number: 206-565-0028
Contact: sos@handymanrescue.team
JACKSON DESIGN BUILD, LLC
Ratings: 4.9 stars + 20 reviews on Houzz.

Jackson Design Build, LLC is a Seattle general contractor founded in 1999 by Leif & Sarah Jackson and Erik Jackson. In 2019, the company welcomed Josh Zautke as a co-owner and General Manager. The company specializes in remodeling vintage Seattle homes built between 1900 and 1950. Breaking free from the traditional refurbishment projects, Jackson Design Build LLC incorporates "Green Remodeling" which utilizes materials and methodologies that will produce a durable, comfortable, and environment-friendly living space. In their 22 years in the business, they have accumulated several awards and recognitions most recent of which is a REX Award for Bath Excellence from a Tudor home they worked on.
Phone number: 206-352-3749
Contact: [email protected]
Conclusion
Choosing the perfect contractor will ultimately depend on your project's specific needs. While many contractors offer the same services, their portfolio and reputation in the industry are good indicators of how they will perform once you enter into a contract with them. Do your research thoroughly before deciding on a contractor to ensure that your resources and your time will not be wasted.
If you want to be featured in one of our articles, send us an email at [email protected].