As a contractor, it is in the best interest of your business to find ways to enhance growth and revenue. Lead generation is the most suitable way to do this, which builds visibility and drives traffic from potential customers.
In these digital times, online lead generation can do wonders for your business.

So we scoured the internet looking for the best places for contractors like you to generate leads for their business. Here are the top 10 industry lead generating websites for contractors:
Google My Business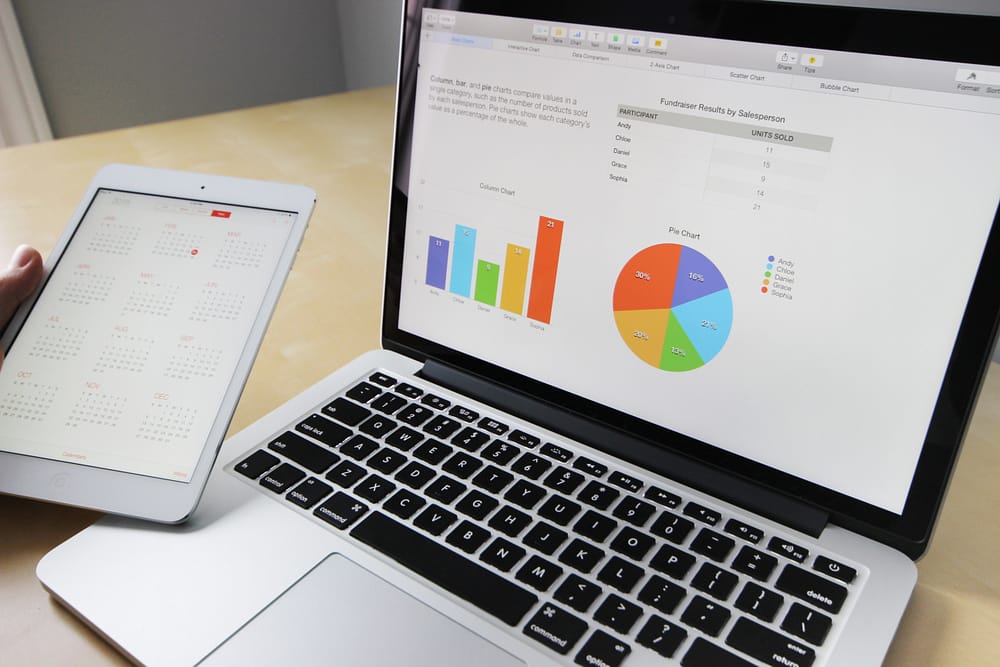 A user-friendly tool for businesses to manage their presence online across Google Maps and Google Search. As a contractor, you can list both your commercial and residential products and services that you offer.

Features
Description: A function for describing your construction business in the summary of up to 750 characters appears when customers search your business listing on Google.

Customer Interaction: through the contacts and websites you have listed. They can also leave reviews, book appointments and ask questions for you to answer.

Posts: A vital way a contractor can post photos, accompanied by some text and call to action. Perfect for making announcements such as events or new products and services you are offering.

Google My Business Insights: Offering analytics on how customers find your business listing and data relating to your posts on Google.
Who uses Google My Business?
Potential customers who would like to find information on location, reviews, etc. to make purchasing decisions. Based on a Forbes report, Google My Business is an essential tool for owners to list their businesses.
Verdict
Google My Business is a useful tool for contractors because it promotes business to an interested audience. Think With Google statistics show that 60 percent of smartphone users contact businesses directly using the search results.
How much does it cost?
Google My Business is free of charge and you will only be required to have details such as your business name, contact details, photos, etc., of your business to list.

Check out this guide on how to set up your Google My Business listing.
Houzz
A top platform to connect home professionals to homeowners for designs, construction and renovations. The professionals give details of residential products and services they offer on the platform for homeowners to find them.
Features
Get Design Ideas: Browse through the different photos for kitchen, living space and bathroom design ideas for both homeowners and professionals.

Shop By Department: Has a great number of product categories including kitchen & dining, bedroom and bath just to mention a few.

Find Professionals: Home professionals give details e.g., contacts, photos, location and specialties like design, outdoor and garden, and home construction. In addition, the ability to filter enables enhanced searches for customers.

Who uses Houzz?
There are over 40 million users consisting of homeowners looking for products, services and professionals. There are also services like designers and home contractors who market their products and services on Houzz.
Verdict
Home contractors should list their products and services on Houzz because the homeowners are ready to hire professionals.
How much does it cost?
You can create a free business account with Houzz. You can also purchase their Houzz Pro monthly plans: $65 for the starter plan, $99 for the essential plan, and $399 for the ultimate plan.
HomeAdvisor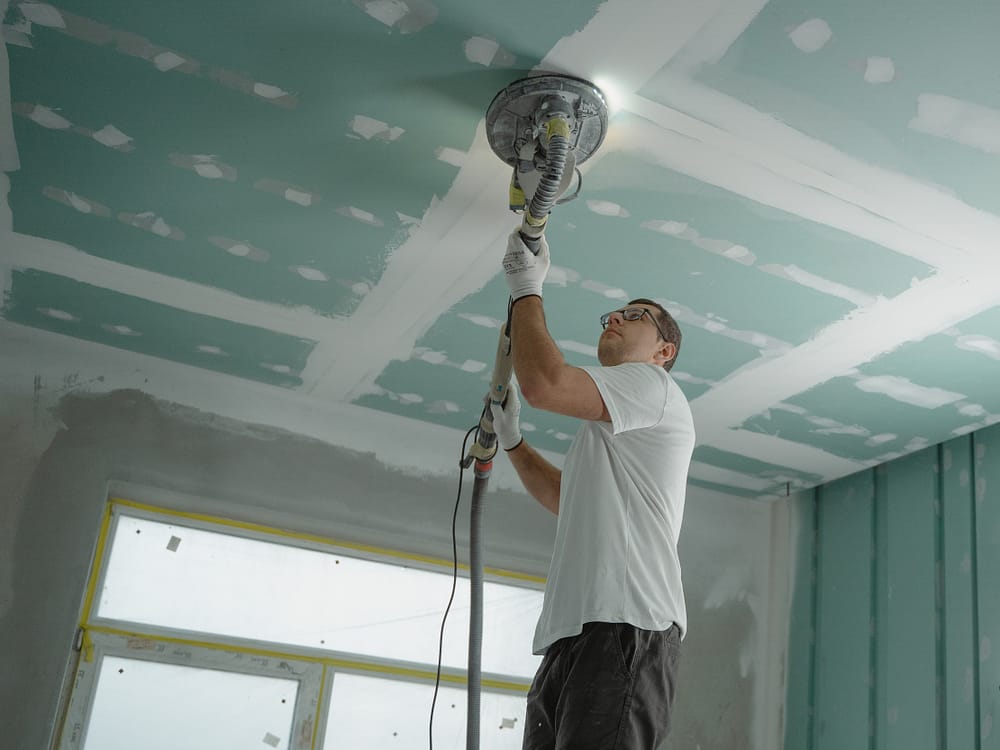 HomeAdvisor is a platform connecting homeowners with professionals in their area.
Features
Choose Your Service: As a contractor, you need to sign up with HomeAdvisor and the location of your preference.

Set Your Spend Target: Contractors set a spend amount target on lead generation bids which they can change.

Win Leads: The HomeAdvisor matches the homeowners and contractors, and a lead is directed to the contractor when it is a match. It is up to the contractor to contact the homeowner and bid for the job.

Who uses HomeAdvisor?

Homeowners and prescreened professionals that are in a particular location for residential services.
Verdict
HomeAdvisor has been around for many years and has helped qualified contractors grow their businesses.
How does HomeAdvisor charge?
You will be charged depending on every lead you receive. This will vary by the contractor's type of work and the regional cost impact.
Bing Places
A business listing for business owners and customers searching online for the products and services. Contractors for both residential and commercial services can list.
Features
Easily Add Your Business: Contractors can get started by adding their listing, completing a listing profile, and verifying.
Gives Options for Listing: If you already have a Google My Business listing you can import the details to the Bing places.
More Visibility: The data of Bing Places is used for Bing Maps and Bing-powered voice devices such as Alexa and Cortana.
Who Uses Bing Places?
According to Statista, the Bing search audience is around 12 billion searches monthly and the age range is 45-54 years who have a high income. These statistics are a good sign for contractors to tap into that potential market by listing on Bing Places.
Verdict
Because it is simple to set up, a contractor should claim their listing on Bing Places. They should also pay attention to the platform because users have the potential to become leads.
How much does Bing charge?
Bing business listing is free of charge. You just need to list and keep your contact information updated.
Yelp
Yelp is an online directory for local businesses. A highly trusted crowd-sourced internet rating and review site for local businesses. Both residential and commercial contractors are found on the yelp site.

Benefits of Yelp
Search Tab: This allows customers to find business depending on the location of the business.

Respond to a Quote: Enhanced by a customer feature "request a quote" from businesses on Yelp or service and product charges.

Reviews: Customers can write reviews on a business. A high rating is an advantage for the business because new customers tend to trust business experiences shared by other customers online.

Growing Audience: Yelp data states that over 33 million unique visitors monthly and a growing number of reviews.
Who uses Yelp?
Potential customers who would like to make purchases visit a physical store or order service rely on review sites to find quality businesses, which makes the audience for Yelp your ideal customers.
Verdict
Contractors should claim or list their business on Yelp because online reviews are the new word of mouth. Contractors need to take advantage to respond to reviews and receive quotes.

How much does it cost to list on Yelp?
It is free of charge. If you require advertising, you will pay an amount.
Angi
Angi, formerly Angie's list, is a home service platform for users to research, hire and review. Contractors list their businesses for homeowners to find them. It is mainly a residential service provision website.
Angi Benefits
Feature Your Business: As a contractor, you can show off the best projects and request feedback from your customers.

Manage Your Business: Build and send job quotes and integrate with QuickBooks to track quotes and payments.

Respond to Homeowners: Communicate with customers and get notified when you have a lead.
Who uses Angi?
Homeowners and local service providers such as contractors for construction to plumbers, just to mention a few.
Verdict
Contractors should take advantage of Angi because a basic listing and great reviews can get your company to the top of the list in that category.
How much does it cost?
The cost of creating an account is free. Monthly business charges for using Angi vary from a few to a hundred dollars.
Thumbtack
Thumbtack is an online directory for home services that allows users to search, rate and hire service providers. Contractors sign up to provide lots of services. It is mainly a residential service platform.
Benefits
Precise Search: Services are found under a particular category and within a zip code, making the accuracy of getting a match higher

Easy to Jumpstart: If you would like to get a job quickly for small business owners or you just started.

Pay When Contacted Back: Pay when the lead responds and refunds within 48hrs if the lead does not respond.
Who uses Thumbtack?
Thumbtack is for contractors for a wide range of professionals, including repair and technical support and home improvement. Clients also sign up for the platform.
Verdict
The platform lists a wide range of services you can provide to clients, which is an excellent opportunity for contractors to win more leads.
How much does Thumbtack cost?
You only pay for leads, which vary depending on the job's prices. 
Porch
Porch is a residential home service platform that links homeowners to professional contractors within proximity.
Features
Customize Your Profile: Depending on the expertise and credentials for the services you are willing to offer.

Choose How You Pay: You can set a monthly budget or pay for leads individually or both.

Gain a Competitive Advantage: When you choose to pay to become a vetted pro.
Who uses Porch?
Homeowners seeking service professionals and contractors from handypersons to remodeling contractors.
Verdict
An awesome lead-generating platform that you should take advantage of as a contractor for your service area to provide your specialization skill. The important thing is to monitor the performance of your business against investment to know returns.
How much does Porch Cost?
Contractors can sign up for free. However, they also charge per lead that you get. For vetted pro membership, it is $360 per year.
BuildZoom
A residential service platform that connects homeowners to general contractors in their area.
Benefits
Actionable Projects: They send contractors high-quality vetted project leads.

Pay Referral Fee When Hired: You pay a certain fee if hired.

Good Standing Accounts: The more you inform Buildzoom of the projects you have been hired for, the more likely they will send you projects next time.
Who uses BuildZoom?
Homeowners research the pre-construction process and then hire professionals and contractors to win jobs.
Verdict
BuildZoom operates on trust plus the collaboration of the contractors. If you want to win more projects the platform works well with transparency.
BuildZoom Pricing
The platform only charges referral fees after the contractor has been hired. They have no monthly or yearly charges.
Bark
Bark is a commercial and residential service platform where clients post what services or projects they would like carried out, and professionals choose the best that fit them.
Benefits
Guarantees Serious Customers: They are required to fill in a detailed form for the service they require and provide an estimated budget they would want to spend.
View a Job For Free: Contractors can see details of the job before proceeding.
Who uses Bark?
Clients who want contractors for service provision from roofing to home repairs and maintenance.
Verdict
The platform is favorable for contractors because of the option of viewing job specifics. Also, there is the added advantage as contractors are given a window period to decide if they are taking the job.
Bark Pricing
The platform sends leads for free, and a contractor pays if they would like to contact the customer.
Final Thoughts
Contractors should use lead generation websites to increase visibility and take their business success to a new level.

Contractors need to blend free websites such as Bing and Google Play Service with paid lead generation websites such as Houzz and Angi to maximize business visibility.
As Chris Brogan says," cultivate visibility because attention is currency."
For more information and tips to keep you up to date on construction business insights, sign up for our newsletter.