Projects, no matter how large or small, require careful planning and estimation. These are essential parts of project management, and heavy highway construction is no exception.
In this article, you will find out more about the seven best heavy highway estimating software packages of 2022, as well as what makes them reliable for your estimation needs.
Why estimate your costs?
When it comes to project management, cost estimating is one of the essentials. Your estimates will make up the overall costs your project will take. This means that your estimates serve as a baseline for your costs at different stages of the project development.
However, there is a setback that cost engineers and the project planning team experience when generating estimates, that is, the limited details you have during the early stages of the project.
When you have limited details available, there is a risk that your estimates may become inaccurate. We respond to this risk by using software and other tools for estimation. It makes use of the limited details to generate more accurate estimates.
What makes a heavy highway estimating software program reliable?
There are plenty of estimation software programs present today, but not all of them are reliable all of the time. It is important to assess and compare different estimation software packages to know which is the most suitable for your construction project.
Here are some factors which you should consider in choosing the heavy highway estimating software package to use for your construction project.
User Experience
When it comes to estimation, you are one of the most important key players. After all, you will be the one using the tool most of the time. In choosing an estimation tool, you should check whether the software interface is user-friendly.
The tool must be comfortable to use, and the software should be easy to navigate. You can test out the interfaces of some software packages as many offer trials or product demos. This factor tops our checklist in determining which heavy highway estimating software packages are the best in 2022.
Software features
Before we think about which heavy highway estimating software to use, we must first determine why we are using it.
We use these software programs to respond to specific needs, which can be key features of the software you are looking at. However, these features do not always work as expected.
So, before you purchase the software, confirm whether its features meet your estimating needs. The software features aid in calculating the estimates, so figuring out whether these are helpful for your estimation process is a must.
Accessibility and Installation
Let's face it, no matter how good a software package is supposed to be, it is upsetting when the software installation and setup are troublesome and take too long. After all, this is an indication of what you will experience every time you use the software.
Installing your heavy highway estimating software may be done online or with the help of a representative from the tech company. Another factor we considered is the accessibility of the software itself.
When the software can be easily accessed from any device, the estimation process will take up less time and be less work.
Pricing
Software costs money. This is also a factor that construction professionals investigate when choosing a heavy highway estimating software package.
After all, if the software performs just as it promised, you can most likely save funds. The estimates generated should be accurate and efficient to fully take advantage of what you paid for the software.
Now that you know what you have to look for in heavy highway estimating software, here are our seven top picks to help improve your estimations for your construction project.
Viewpoint Spectrum
The first on our list has been in the estimation software industry for more than three decades. Viewpoint Spectrum continuously innovates its software solutions by investing in the latest technologies. Its web-based construction ERP solution can deliver services for both small and large construction projects and companies. With its tools and features, you can work in real-time, no matter where you are.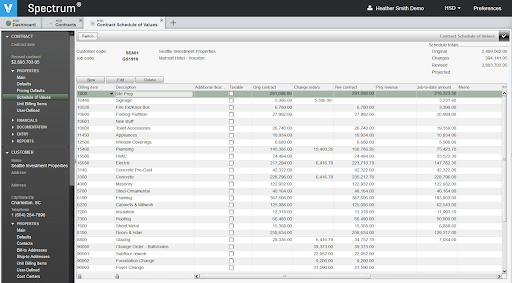 Features, Benefits, and Specifications
Viewpoint Spectrum has many features that can help you manage your heavy highway estimations. Some of these features include the following.
Accounting –including the general ledger, accounts payable, accounts receivable, cash management and payroll
Document management
Job costing
Project management –including maintaining project logs such as submittals, meeting notes, transmittals, change orders, and RFIs.
Equipment management
HR
Purchasing
Inventory management and reporting
Viewpoint Spectrum's features allow you to work in real-time so that you can analyze productivity and profitability easily. You can keep track of everything in your project, from accounting to human resources with the use of this cloud-based software.
Who uses it?
Since Spectrum Viewpoint is specifically designed for construction projects, its users are mainly contractors and construction project managers. You can also use the software no matter how large or small your company is. If you have an ongoing heavy highway project that needs estimation, you can use Spectrum Viewpoint during the construction life cycle.
The verdict
What we really liked about Viewpoint Spectrum is that it is easier to use and navigate than other heavy highway estimating software. The program has several shortcuts that can make your reporting easier.
We really loved the Favorites Bar, which allowed us to access different features of the software easily.
Spectrum is also less complex than some other packages, so you will spend less effort and time getting it up and running. You won't have to worry about long downtimes for installing, maintaining, or even upgrading your software since Spectrum is already Cloud-based.
Other than that, Spectrum produces detailed reports that provide you with insight into construction and project planning.
If you are looking for heavy highway estimating software with powerful reporting capabilities and a user-friendly interface, Viewpoint Spectrum is the tool for you.
Where can I get it?
Jonas Enterprise
Integration is what Jonas Enterprise prides itself in for its construction software. Contractors and project managers alike have used this software for over twenty-five years.
Jonas Enterprise offers a variety of features, mainly in handling mechanical or HVAC, electrical and even the plumbing trades. This makes the software suitable for both residential and commercial construction projects.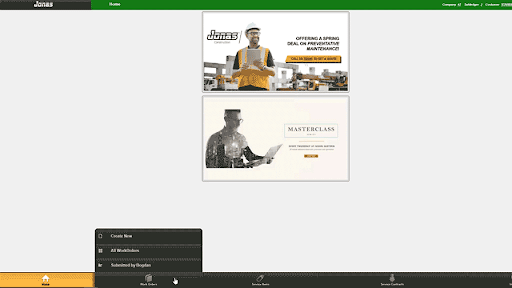 Features, Benefits, and Specifications
Jonas Enterprise is equipped with several applications that are fully integrated with the accounting for the project. This allows a more comprehensive solution to your project management. Some applications Jonas Enterprise includes are the following:
Contract license management
Inventory control
Accounting – including general ledger
Task management
Time tracking
Project management
Budget management – including budgeting and forecasting
Payroll management
The web-based software also has an executive dashboard where you can view performance, your supplier's obligations, and even your profitability, making project management more effective and efficient.
Who uses it?
Jonas Enterprise offers software for a variety of industries, from residential contractors to commercial ones. They have software intended for accounting, IT, technicians, project managers and even executives.
You can also use Jonas Enterprise for your heavy highway construction project even if you're a small contractor. No matter your size, or the size of your project, Jonas Enterprise has a solution for you.
The verdict
Customization and ease of use— these are what Jonas Enterprise has in store for you. You have the Project Control screen where you can get all the information you need and gain insight from it.
You can get your application customized according to your needs, with little effort to exert. More than that, it continuously improves through its upgrades to keep your records and data updated.
If you're looking for an integrated software package for your contracting needs, Jonas Enterprise is your go-to software platform.
Where can I get it?
HCSS
Specially made for the construction industry, HCSS can help you to run more efficient construction projects. It helps users generate estimates as well as manage assets, secure winning bids, and keep ongoing construction projects on track.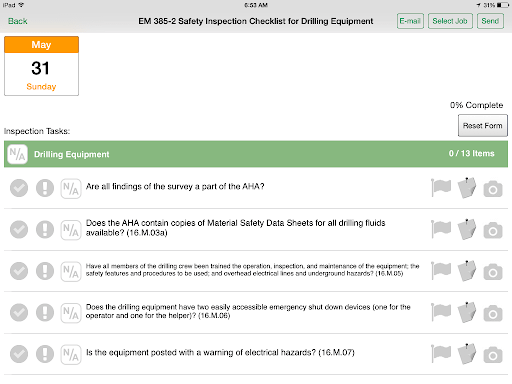 Features, Benefits, and Specifications
Like any other heavy highway estimating software, HCSS has features that help in making your construction project management easier and more efficient.
For example, the HCSS Cloud allows you to host your programs in the Cloud for fast and easy access to data and information.
Another key feature of HCSS is the HCSS HeavyBid which standardizes estimating for your project. HeavyBid helps you to create proposals with more accurate estimates in a shorter time.
Some specific features in HCSS include the following:
Bidding and estimations
Time logs
Dispatching and scheduling
Telematics – including aggregated telematics
Fuel tracking
Electronic logging skills and certification tracking
Safety management
Equipment and maintenance
HCSS has software and tools for automation of repetitive tasks. You can also review estimates as well as edit them easily. It runs automatic price calculations to spot any errors in your estimates.
In short, HCSS can help you manage your complex work.
Who uses it?
HCSS Software has been specifically designed for the heavy civil industry. However, HCSS also offers services to various other industries such as transportation, utility, power and oil and gas.
Its tools and application help foremen in managing daily costs and comparing them, allowing them to plan ahead whether at the construction site or not.
The verdict
HCSS is a user-friendly software package that helps you submit timely reports supported by documents and even photographs.
It makes planning and decision-making a lot easier, given the amount of data you can store and process in the software. What's more, you can export your data to other software such as Excel or Primavera.
Also, HCSS has customer support operating 24/7 and is accessible via phone and email.
HCSS is for contractors looking for efficient planning and management of heavy civil projects.
Where can I get it?
Website: HCSS
Pricing: Details not available
B2W Software
Another software program specifically designed for heavy construction projects is the B2W Software. It enables you to connect data, workflows, and people with its centralized database.
You can either deploy the software on the Cloud or set it in-house for Windows and Linux for your accounting integration, audit trails, management between projects and subcontractors, and analyses for decision making.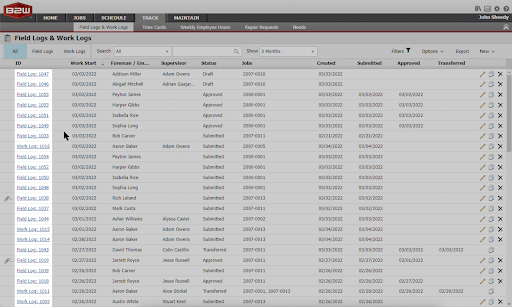 Features, Benefits, and Specifications
Because of its purpose and target market, B2W Software has features you can find in other construction-geared software packages. Some of these key features include the following:
Estimating and bidding
Field tracking
Safety management
Scheduling and dispatching
Equipment management
However, B2W has the ONE Platform where you can communicate job information directly to other B2W applications for field tracking and scheduling.
The software is also capable of integrating with accounting/ERP platforms and DOT electronic bidding systems to eliminate any possible redundancy in data entry and error.
Who uses it?
Every role in a heavy civil construction project can use B2W Software, from top management such as company owners and executives to line managers such as equipment managers and IT managers.
Also, despite being designed for the heavy civil industry, B2W Software provides services to other industries such as transportation, land and site development, energy and resources, and utilities.
So, no matter what size your company is, or what industry you're in, B2W has a software solution available for you.
The verdict
If you're looking for a software package that can help you set up consistent and precise bids, B2W Software is the perfect software package for you.
Its tools and features allow you to speed up your bidding process without sacrificing accuracy. With B2W's user-friendly interface, your work eases up so that you can focus more on the execution of the project itself.
Where can I get it?
Hard Dollar
Now known as InEight Estimating and Project Cost Management, Hard Dollar is a Cloud-based platform that helps you manage your project at every stage of its life cycle.
The software integrates activities such as estimating, scheduling and reporting into a single system, helping you in tracking and comparing your estimates to the actual values.
Features, Benefits, and Specifications
Integration is a key feature in the Hard Dollar platform. The software connects you to various financial systems available and applicable for your project.
It also has live scheduling capabilities to keep your workload organized and taken care of. Other key features of the Hard Dollar software platform include the following:
Creating cost estimates
Scheduling
Resource planning
Productivity management
Analysis reporting
Solution platform
Other than these features, Hard Dollar also lets you work in real-time so you can connect with clients, employees, and anyone involved in the construction anytime, anywhere.
Who uses it?
Because of its design integration, Hard Dollar is a reliable software platform for architects. Contractors, executives and owners, as well as engineers engaged in heavy civil projects also mainly use this software.
However, you can still take advantage of Hard Dollar's features even if you are in the general building, power and energy, mining and resources, utilities, and even specialty industry.
The verdict
If you're looking for a software package that can handle large, complicated projects, Hard Dollar can be your partner software. Its Library Feature keeps all your project data organized, no matter where the data came from.
Its integration capabilities also allow you to connect and work with other software such as SAP, Excel and P6. Hard Dollar is practical, with tools that can help you to keep your project organized and most importantly, profitable.
Where can I get it?
Pricing: Details not available
Estimating Link by The Construction Link
Known as a pioneer, Estimating Link by The Construction Link was the first estimating software program specifically designed for heavy construction companies and contractors.
This software is designed for unit price and lump sum bidding, making it the ideal software for heavy highway projects, environmental bridges, site-work, and civil projects, whether it be state or private commercial work.
Designed by estimators, and perfected by users, Estimating Link has a user-friendly and easy-to-use interface to help you manage your next construction project excellently.
Features, Benefits, and Specifications
With its decades of providing service to construction companies, Estimating Link boasts a wide variety of features that can help you secure the winning bid as well as keep your ongoing construction projects organized. Some key features of Estimating Link include the following:
Accounting integration
Proposal generation
Subcontractor management
Cost database
Customizable templates
What-if analysis
Reporting and analytics
Version control
Estimating Link also allows you to create and reuse data from previous projects. This can help you in scaling tasks to actual work done. The software is also capable of checking your bids for any possible errors so that you can see whether any potential pitfalls or oversights exist.
Who uses it?
Estimating Link has been perfected by users in its over 35 years in the estimating field. Companies of all sizes can use the software with ease.
The software is solely used by construction companies for various markets such as highways, heavy construction, earthwork, bridges, railroads and even underground utilities.
The verdict
Estimating Link by The Construction Link prides itself in its decades-long provision of estimating software to construction companies.
The times have shaped its user interface, making it very easy to use, learn, and even teach. It is simple and affordable yet provides you with valuable data that you can use for your daily activities.
Not only that, but The Construction Link also has 24/7 customer support that can assist you when you're having problems or even when you're simply trying to learn about estimating software for the first time.
Where can I get it?
Pricing: Details not yet available
Corecon
The last on our list is the Cloud-based software suite Corecon. This software provides solutions for estimating, project management, job costing and scheduling.
Being Cloud-based, Corecon allows you to access your project information anytime, anywhere, making you capable of making quick, informed decisions whenever needed.
Corecon uses up-to-date technology in making project management efficient, thereby maximizing profitability.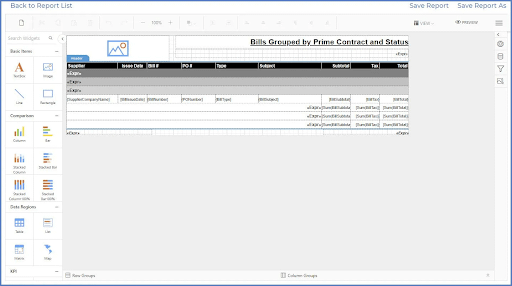 Features, Benefits, and Specifications
The Corecon suite has modules that let you oversee every facet of your construction project. Some key features of the software include the following:
Lead tracking
Bid management
Contract administration
Time tracking
Documentation
Procurement
Correspondence
Scheduling
Corecon also offers Corecon Mobile, which is a mobile device version of the software suite.
It also has the TeamLink Portal where you and other individuals with access can store and share project data. What's more, you can integrate Corecon with QuickBooks, SAP, Sage 50, Xero, and even Microsoft Outlook with the help of CoreconLink.
Who uses it?
Corecon has a wide variety of users, from commercial GCs to custom home builders, specialty contractors, engineering firms and design-build firms.
It helps small to midsize engineering companies to manage their ongoing construction projects, as well as their future projects.
With Corecon, job costing and other aspects of the project spread out across the organization can be coordinated, thereby maximizing profitability.
The verdict
With its seamless transitions among the project life cycle, Corecon has proven itself to be reliable and consistent. The software suite also exports to various accounting systems existing in businesses, making reporting easier and quicker.
You won't have a hard time learning the basics of the software because of its user-friendly interface. However, if you have any issues, Corecon has reliable customer support as well as tutorials and webinars to help you.
If you're looking for a software package to greatly improve your management process, Corecon is the software to get.
Where can I get it?
Website: Corecon Cloud Construction Software
Pricing: Starting price at $25.00 per employee per month, Plans include: 5- 15-, 20-, 35-, 50-, 100-, and 150-employee plans per month
Conclusion
Estimation for any project takes time and effort. When we think of estimations, we automatically think of number-crunching which can make our head hurt. It involves gathering information and analyzing it. After all, inaccurate estimates and figures can heavily affect your project's duration, budget, and profitability.
To help with this, software companies developed estimating software to help you in generating accurate estimates for your project. Some software suites extend to project accounting and even project management.
\We created this list of reliable heavy highway estimating software suites to help you choose a pa your project estimation and management. You can learn more about construction project management by reading our newsletter. Sign up today and make that winning bid with our construction insights!